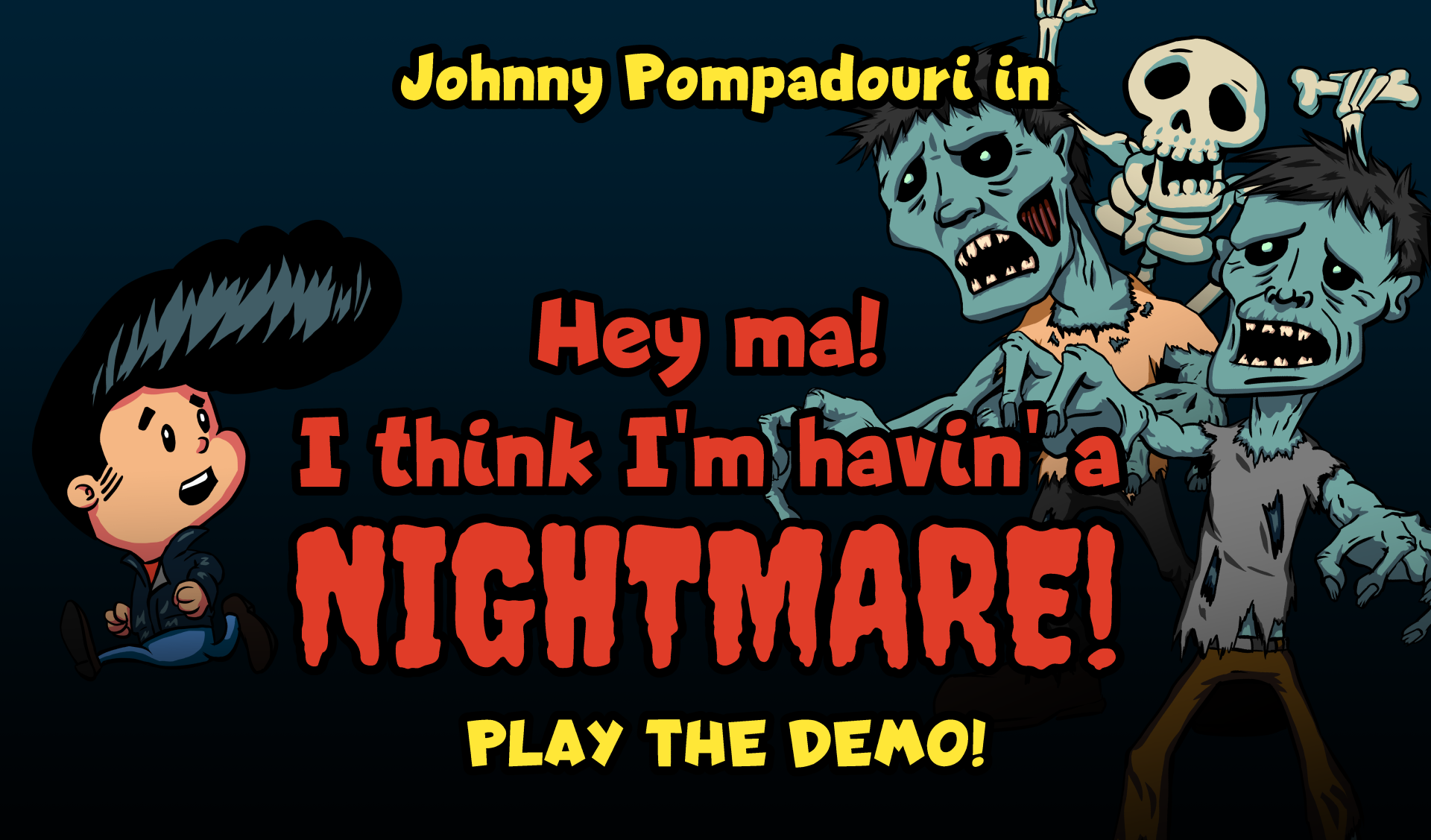 Johnny Pompadouri in "Hey ma! I think I'm havin' a NIGHTMARE!"
A downloadable game for Windows
Johnny Pompadouri is currently in development and this demo is a work in progress. As such, not everything may work perfectly or reflect the final product. Feel free to leave feedback, but mostly, just enjoy it!
Come along, boys and ghouls, on a fun, wacky, and spooky adventure!

Johnny Pompadouri was just a regular guy, with a really boss hairdo. One day, he accidentally read aloud an evil incantation, which turned his town into a nightmarish world filled with zombies and monsters.
Spooky, though it may be, Johnny is not the type of cat to cower in the corner, so help him get back home to his ma by running and jumping your way through a dark and eerie landscape. Many monsters will try to hinder your journey, but don't fret, you'll find plenty of objects to hurl at them along the way.

Install instructions
To play the demo, simply unzip the contents of the download into a folder of your choosing and run JohnnyPompadouri.exe

Download
Download
Johnny Pompadouri Alpha Demo
65 MB
Comments
Log in with itch.io to leave a comment.
Nice for an alpha demo! What engine are you using to program it?